South Shorts Film Workshop
SAT 24 NOV & SUN 25 NOV
Manukau Institute of Technology, North Campus,
Gate 13, Alexander Cres, Otara
Script to Screen, Ngā Aho Whakaari and PIFT present the 2018 South Shorts Film Workshop – a free two-day workshop aimed at exposing participants to ideas about and experiences in the filmmaking process.

The workshop caters for both newbies and the more experienced.

If you are an aspiring filmmaker, writer, or storyteller; or you wish to consolidate your skill-sets and enter onto a pathway towards the dream of making your own short, feature, or to be involved in some way; South Shorts Film Workshop could be for you.

Over the weekend you will be guided by mentors; Michael Bennett (IN DARK PLACES, MATARIKI), Sima Urale (O TAMAITI), Aidee Walker (WESTSIDE) and Nikki Si'ulepa (SNOW IN PARADISE).

You will learn about forming strong cinematic ideas, principles of writing a short film, the role of the director and ideas about how to get your short film from conception to actuality.

Participants from this workshop will also be invited to apply for Script to Screen's South Shorts Mentorship Programme 2019.

This workshop is recommended for ages 17+. It is intended for people who live in the Southern suburbs of Auckland (South of Onehunga, Mount Wellington to Panmure, Bucklands Beach to Maraetai). It is also open to participants who have a connection with the area.
Proudly co-presented by: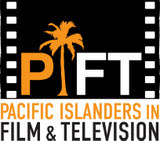 Made possible thanks to:
REGISTRATION ESSENTIAL: Please email maegan@script-to-screen.co.nz or call (09) 360-5400 to register.

Include your name, email address, contact number, suburb and level of experience (novice, emerging, intermediate or experienced).

DATE:
Sat 24 Nov & Sun 25 Nov 2018

VENUE:
Manukau Institute of Technology, Gate 13, Alexander Crescent, Otara

COST:
The workshop is free, however, we request if possible you bring $20 cash to contribute to the cost of catering.